Carob Tree Patio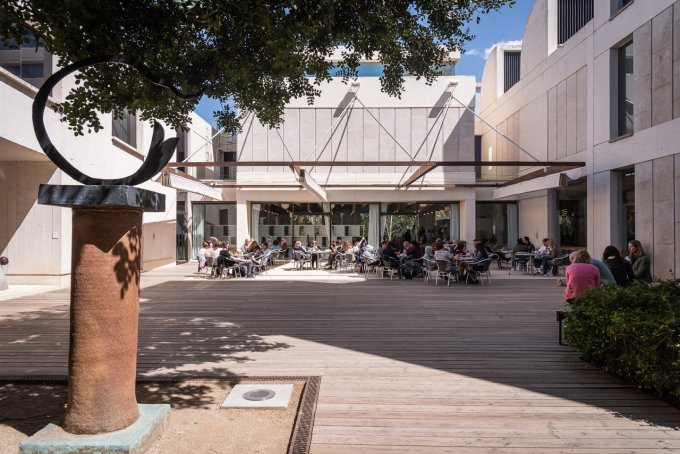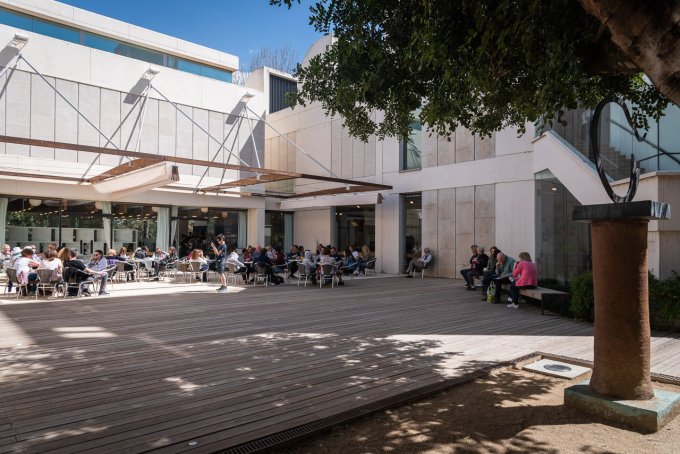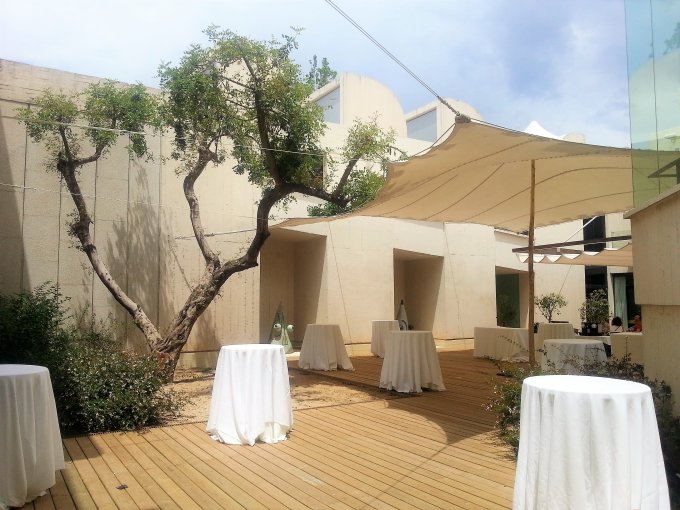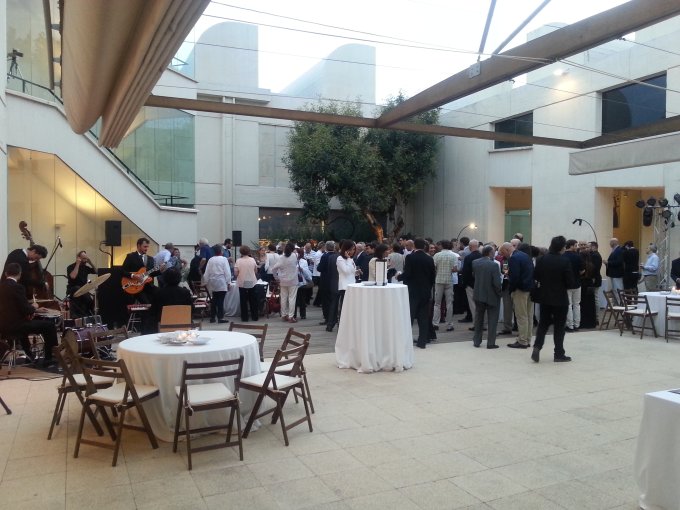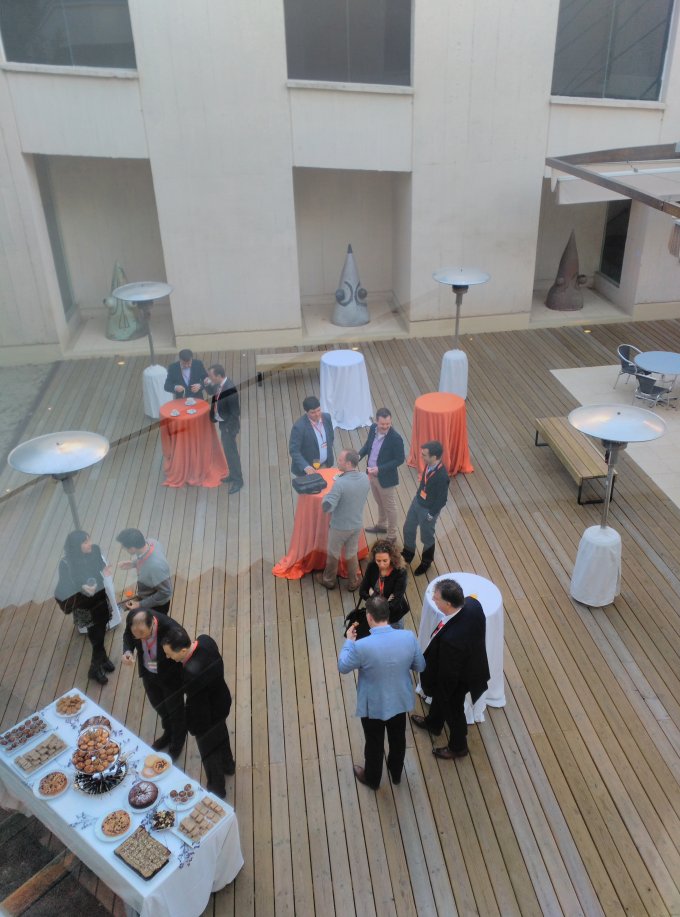 The Carob Tree Patio is one of the Fundació courtyards at ground floor level, open and polygonal shaped. From this space, you can see the complete volumetric architecture of Sert through the central staircase and its skylights.
This space is dominated by a centenary carob tree brought from Baix Camp, an region especially loved by Joan Miró. This tree, with a symbolic presence here, is also an important reference in the work of Joan Miró. Newly renovated space, with tropical wood flooring and white tiles in the area of the restaurant terrace. It also includes several sculptures Women by Miró.
Possibility to install a small tent or acclimate space with a small stage for plasma display, stage lighting and catering.
Features

space
Covered

space: No

Capacity

:

84

persons, 70 seated persons, Cocktail standing: 90 persons
Space: 160 m2
Schedule: 10:00-24:00