Fundació Joan Miró – UPF Chair of Contemporary Art

This initiative is the latest result of the two institutions' commitment to collaborate with each other. This co-operation began in October 2020 with the signing of a framework agreement that has also included, among other actions, the temporary loan of work from the foundation's collection to the university, as well as the transfer of some of the museum's bibliographical holdings on contemporary art to the library of the UPF.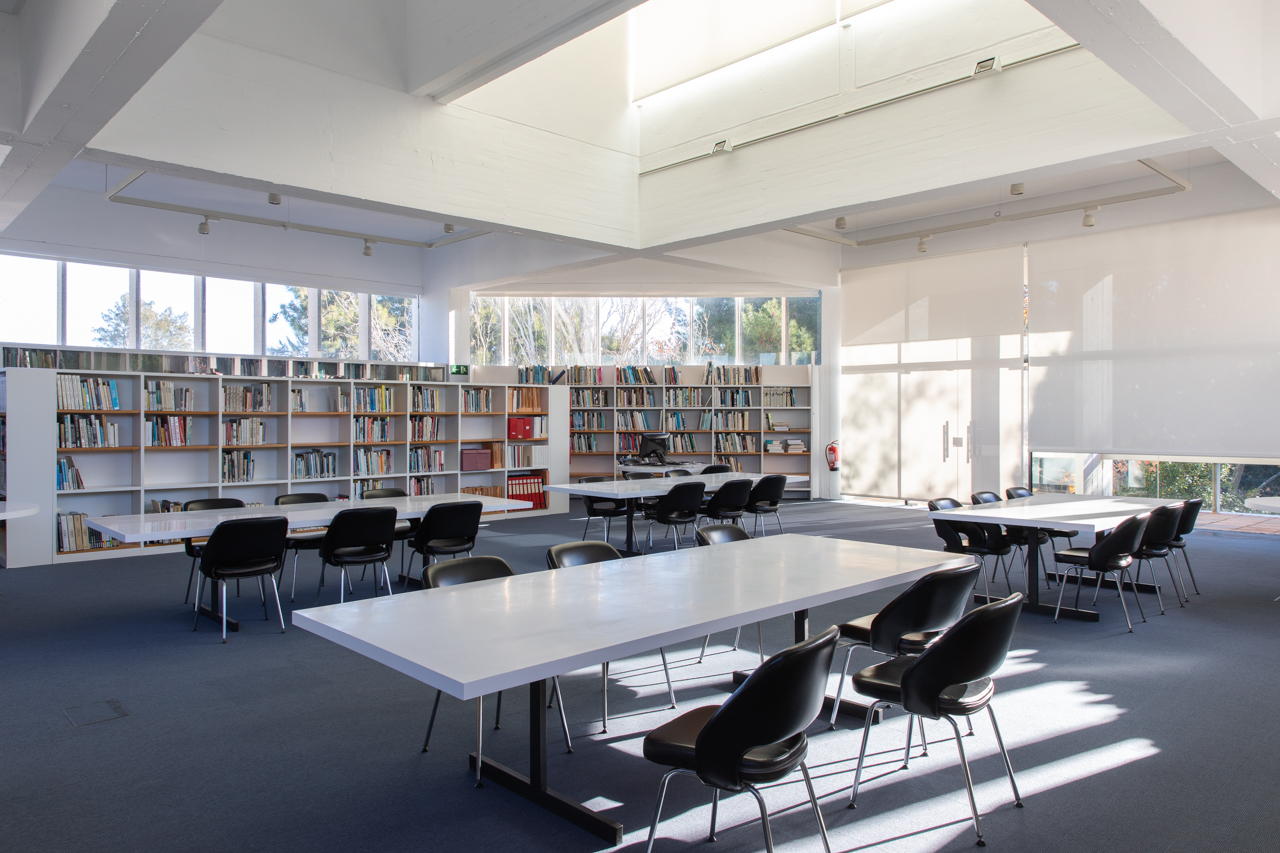 Fundació Joan Miró library.
Photo: Davide Camesasca © Fundació Joan Miró

The chair has been set up as the central tool for fostering research, teaching, and the dissemination of knowledge related to Joan Miró and contemporary art, developing research projects based on the foundation's collection and its programme of exhibitions and activities in order to generate knowledge and share it with the world of academia and researchers and with the general public. It will be directed by Manel Jiménez, Vice Rector of Educational Transformation, Culture and Communication at the UPF.
As its core areas of research, the chair will define and pursue joint fields of inquiry, it will promote the production of PhD theses between the two institutions, it will co-ordinate co-operation for obtaining common research projects and it will promote the publishing of research in specialist publications. Furthermore, the chair will promote activities to transfer knowledge between the realms of research and industrial exploitation.
Through the chair, the foundation will enable students and researchers at the UPF to participate in the museum's general exhibitions plan by contributing exhibition interventions connected with the Tower of Knowledge, among other possibilities. The accord between the two institutions also makes provision for master classes to be taught by specialists from the foundation in a range of subjects.
In keeping with the objectives of the partnership between the Fundació Joan Miró and the Universitat Pompeu Fabra and the accords of the newly established chair, the two institutions will continue to promote new initiatives and artistic and research projects with the aim of continuing to expand the academic and cultural horizons of the students at the university and of enlarging the audiences and reach of the foundation.