Fundació Joan Miró and Fundació "la Caixa" present the film Intimate Miró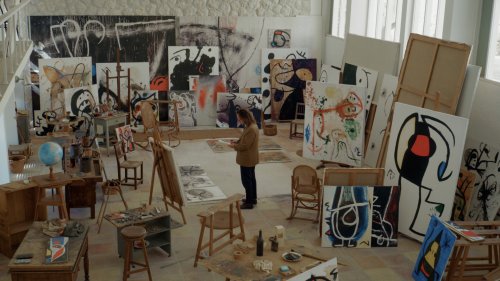 Fundació Joan Miró and Fundació "la Caixa" present the film Intimate Miró
This is the second of three audiovisual projects stemming from a new phase of collaboration between the Fundació Joan Miró and the Fundació "la Caixa" to continue bringing culture to the widest possible audience, now also available digitally through the CaixaForum+ platform.
Intimate Miró is a film written and directed by Meritxell Colell and Jordi Morató that provides a glimpse of the artist's most personal side by exploring the collections of works he created for his family, which form the foundations of the collection preserved by the Fundació Joan Miró. The feature-length film involves a journey through the artist's work and life spaces, the memories of his grandson Joan Punyet as well as photographs and correspondence between Miró and his family.
CaixaForum+ will premiere the documentary on Thursday 20 April coinciding with the 130th anniversary of the artist's birth.