The Fundació Joan Miró presents its 2023 exhibition and activities programme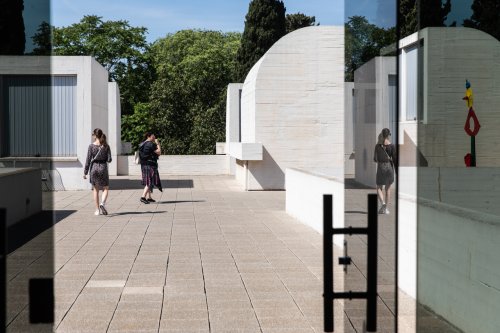 The Fundació Joan Miró presents its programme of exhibitions and activities for 2023.
This year, the temporary exhibition rooms will host an exceptional programme of three major exhibitions, led by the Miró-Picasso exhibition, to be held in the autumn, jointly organised by the two main single-artist museums in Barcelona, which are working together for the first time to mark the Picasso Celebrations. In the spring, Imaginary Friends will provide insights into contemporary art for everyone, especially children, in a fun way thanks to installations by artists such as Paola Pivi, Afra Eisma and Kasper Bosmans, among others, who will be encouraging visitors of every age to participate.
In the summer, the Han Nefkens Foundation and the Fundació Joan Miró will be presenting 25 years of Han Nefkens connecting people through art, a project that aims to raise awareness of the art being produced in Asian countries by focusing on those places where the video art is making a substantial contribution to the international scene. Beginning in February, Espai 13 will be presenting a new season curated by Yabi entitled «Fixations per Minute». The project examines the political dimension of reading by considering the work of Clàudia Pagès, P. Staff, Jota Mombaça and iki yos piña narváez, and Kandis Williams.
The Fundació Joan Miró will be expanding its projects by taking them outside its own rooms. In 2023, Miró Universe will travel to the Museo de Arte de Puerto Rico and to the Embassy of Spain in Washington, while the exhibition The Poetry of Everyday Life will go on display in the Hong Kong Museum of Art. The foundation will be strengthening its presence around the world by means of digital environments.
In 2023, the foundation will further develop the research and dissemination of its unique fonds. To make this visible, the foundation's archive of drawings and documentation has returned to the building's octagonal tower and is housed in a new space integrated into the tour of the collection that will, moreover, benefit from a regular programme of exhibitions related to the artist's creative process and projects.
The public and social programme will include proposals suitable for every audience open to visitors in person, as well as virtual spaces created with younger audiences specifically in mind.