Paul Klee and the Secrets of Nature
Temporary exhibition
Paul Klee and the Secrets of Nature
Dates
21/10/2022 - 12/02/2023
Curated by
Martina Millà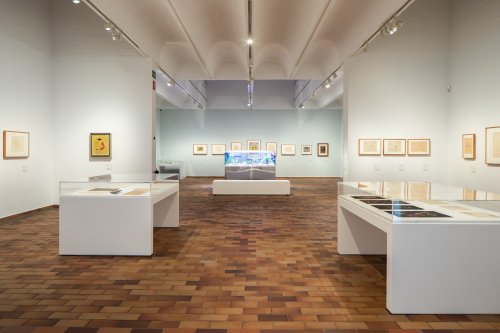 The Fundació Joan Miró and the Fundación BBVA present Paul Klee and the Secrets of Nature, a show about the importance of the study of the natural world in the artist's work
Curated by Martina Millà, head of exhibitions at the Fundació Joan Miró, in collaboration with Fabienne Eggelhöfer, chief curator at the Zentrum Paul Klee, the exhibition highlights the undying fascination that the Swiss-born German artist felt for the exploration of natural phenomena and his desire to embrace and become one with their internal laws. Sponsored exclusively by the Fundación BBVA, Paul Klee and the Secrets of Nature plots a chronological journey - divided into four areas - through his development as an artist and pedagogue, from his formative period to the synthesis of his theoretical approaches in his mature stage, while also examining the impact of the First World War and the definition of a theoretical framework during his years of teaching at the Bauhaus.
Visitors will be able to learn about this aspect of Klee's work from more than 200 pieces, among which are paintings, drawings, pedagogical documentation and natural objects mainly from the Zentrum Paul Klee's holdings. Within the context of the current revision of the canon of modern art, the monographic account is interrupted by incorporating a number of works by women artists that were either contemporaneous with Klee or had similar sensitivities to his, such as Gabriele Münter, Emma Kunz and Maruja Mallo. Finally, Sandra Knecht is the artist charged with creating an installation to close the show.
The project is completed by a broad public and social programme of activities for different educational stages, families and the general public, as well as a catalogue that reproduces a conversation with Knecht and also contains essays by Millà and Eggelhöfer, and one of Klee's fundamental texts about the study of nature.