The Fundació Joan Miró presents its 2021 exhibition and activities programme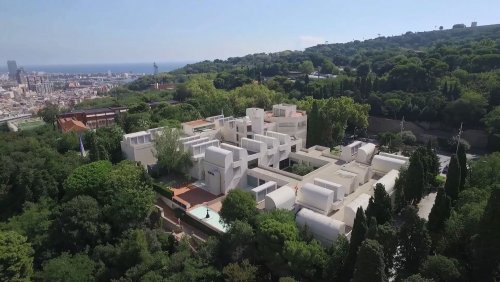 The Fundació Joan Miró presents its 2021 exhibition and activities programme
The 2021 exhibitions programme will start in the spring with Miró and ADLAN, a show that reconstructs the artist's connection with this cultural organisation, which during the Second Republic in Barcelona had the goal of defending modernity and the advancement of new art. At the Espai 13 in turn, the foundation's platform for emerging contemporary art, the exhibition by Lorea Alfaro and Jon Otamendi will be featured as the final show in the cycle entitled Turn it all turns. The Fundació will also present exhibitions derived from its collections at the Musée Rolin in Autun, France, the Embassy of Spain in Paris and Museu Can Mario of the Fundació Vila Casas, in Palafrugell.
The public and educational programme will combine proposals to be enjoyed in person, at the Fundació and other venues, with virtual initiatives. The project entitled The Miró at Hand will gather this set of digital resources together in the form small-format capsules, meant to inspire us, encourage creativity and bring us closer to the work of Joan Miró and the museum's activity in a different manner.
In 2021 the Fundació will rehabilitate part of its spaces to diversify their uses and make them more accessible to visitors. The Library will specialise in Joan Miró and in the history of the museum, while the Archive will be moved to the octagonal gallery on the first floor, an operation that revives the original function of the tower of knowledge, as envisioned by Miró and Sert. This reworking of the spaces will make it possible to offer new experiences and services to visitors while enhancing research, which will likewise be bolstered by the recent creation of the Fundació Joan Miró - Universitat Pompeu Fabra Chair.