Painting Poetry - Peinture Poésie | Miró Documents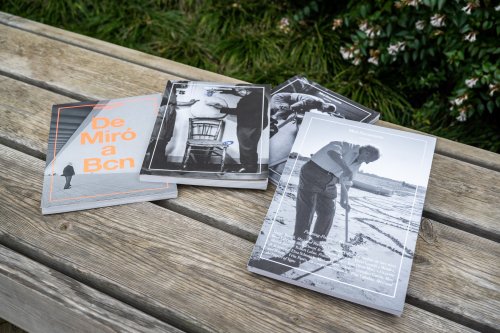 The Càtedra Miró presents Painting, Poetry / Peinture, Poésie, the fourth volume of the "Miró Documents" collection.
The publication delves into the important contribution the painter has made to contemporary art with his signature fusion of painting and poetry. The ten articles that appear in the publication explore the intense and fruitful relationship Miró established with the French and Catalan poetic traditions. Painting, Poetry / Peinture, Poésie follows from the research of the Joan Miró: Painting - Poetry symposium coordinated by Rémi Labrusse and Robert Lubar Messeri on behalf of the Joan Miró International Research Group. The symposium took place on 9 and 10 November 2018 at NYU Paris, coinciding with the major Joan Miró retrospective at the Grand Palais.
"Miró Documents" is a series of scientific publications launched in 2014 that brings together the research conducted by the Càtedra Miró, a joint initiative of the Fundació Joan Miró and Universitat Oberta de Catalunya. These contributions are presented every two years, alternating between exhibitions and symposia, and they use the Fundació Joan Miró Archives and their book collection for source material.