2023: Tuan Andrew Nguyen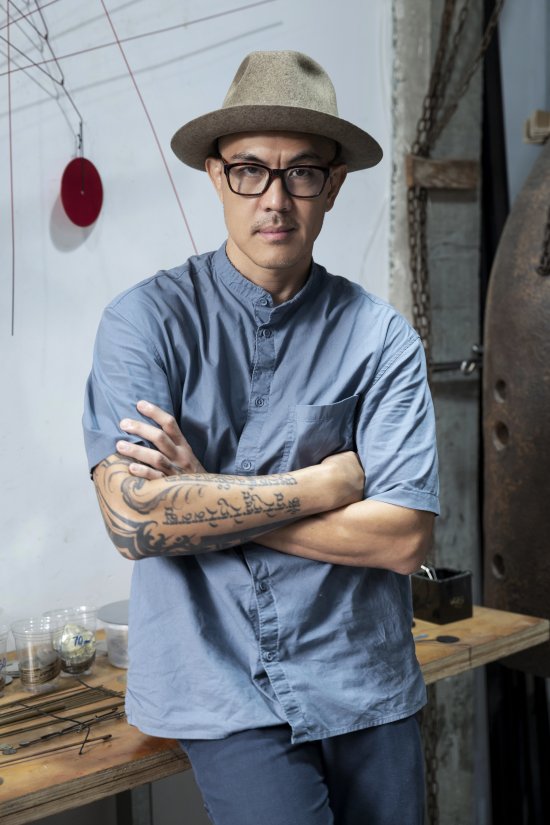 The Vietnamese-American artist Tuan Andrew Nguyen is the winner of the eighth Joan Miró Prize, one of the most prestigious contemporary art accolades in the world, which this year is being awarded by the Fundació Joan Miró with the support of the Stavros Niarchos Foundation (SNF).
The jury placed special value on the social, political and environmental commitment of Nguyen's work, which addresses challenging themes related to history, collective memory and the impact of colonialism through rigorous and poetic art projects in which he combines the moving image and sculpture.
The artist Tuan Andrew Nguyen (1976) lives and works in Ho Chi Minh City, where he was born, in Vietnam. His works explore the power of memory to become a form of political resistance. His practice is informed by his research and engagement with communities that have had to deal with traumas caused by colonialism, war and displacement. Through his exploration of memory, Nguyen investigates the erasure of certain realities by the colonial project. He works using various techniques and his projects often combine moving images and sculptures.
Over the course of his career, he has received various awards for his work in both film and the visual arts, including an Art Matters grant in 2010 and a VIA Art Fund grant. His work has been shown in a number of international exhibitions, among them the Asia Pacific Triennial, the Whitney Biennial in New York, the Sharjah Biennial in 2019 and the Berlin Biennale in 2022. His forthcoming projects include Tuan Andrew Nguyen: Radiant Remembrance, at the New Museum in New York, the artist's first solo show in a museum in the United States, which will showcase his new film Why No One Living Will Listen (2023) and two recent video projects, The Unburied Sounds of a Troubled Horizon (2022) and The Specter of Ancestors Becoming (2019).
Press Office
Related links