Through the Tapestry
Dates

—
See the back of the large Tapestry of the Fundació for the first time
The Tapestry of the Fundació, produced by Joan Miró in collaboration with the textile artist Josep Royo, has been on display at the same location since it was first installed in 1979. Over the years, the Fundació's conservation team has performed ongoing work on the front of the piece. Now, four decades later, the time has come to intervene on the back, and an exceptional conservation effort have begun on this large-scale work.
The conservation tasks are being carried out in the room where the tapestry is displayed, after having separated the piece from the wall. Once this process has been completed, from 26 March onward, visitors can view the back of the piece for the first time and circulate around it as if it were a sculptural object. This realizes one of Joan Miró's desires to fully reveal its physical materiality. It also provides a unique opportunity for visitors and for the conservation team, which studies the materials and the creative process in depth.
Miró conceived the tapestry as a huge fresco. The front, created with jute, cotton, and bright-coloured wool, has an iconic character and the formal purity that is typical of the artist's unmistakable style. The back, concealed from the viewer until now, shows the power and vitality of the team effort carried out by Miró and the Tarragonan weaver Josep Royo.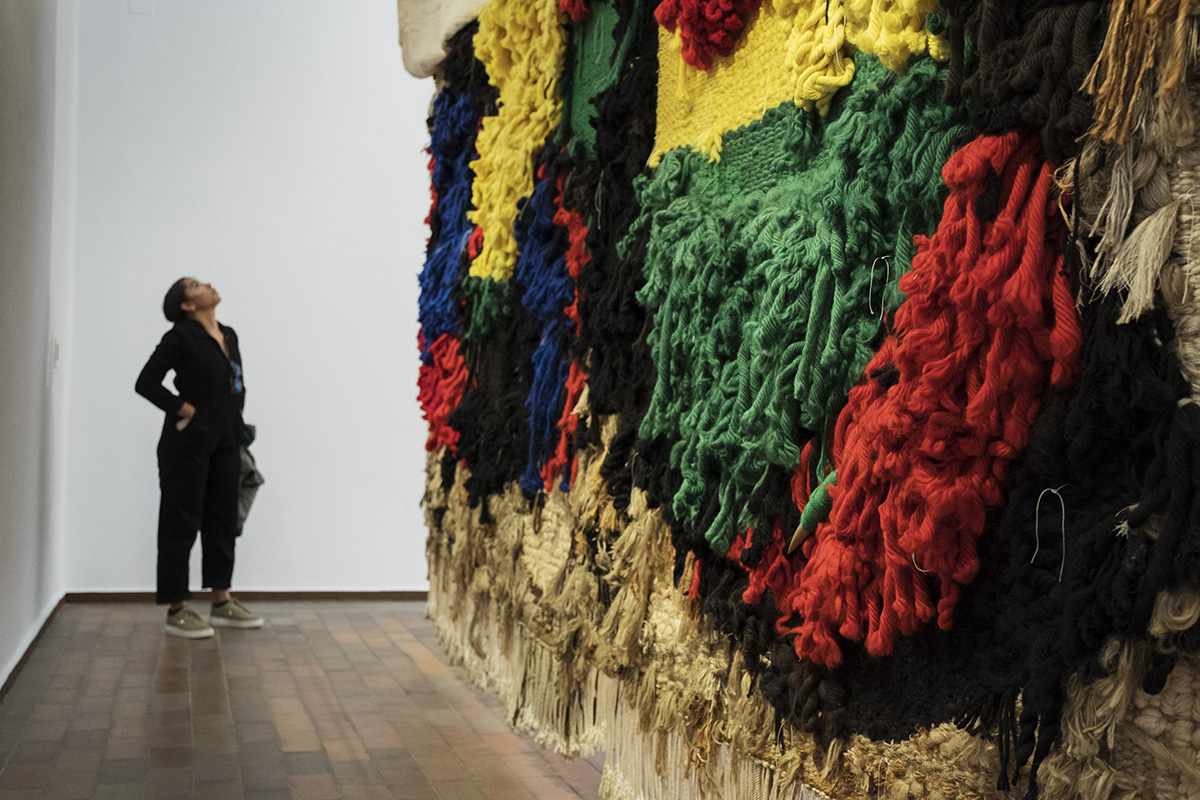 © Fundació Joan Miró, Barcelona. Foto: Oriol Clavera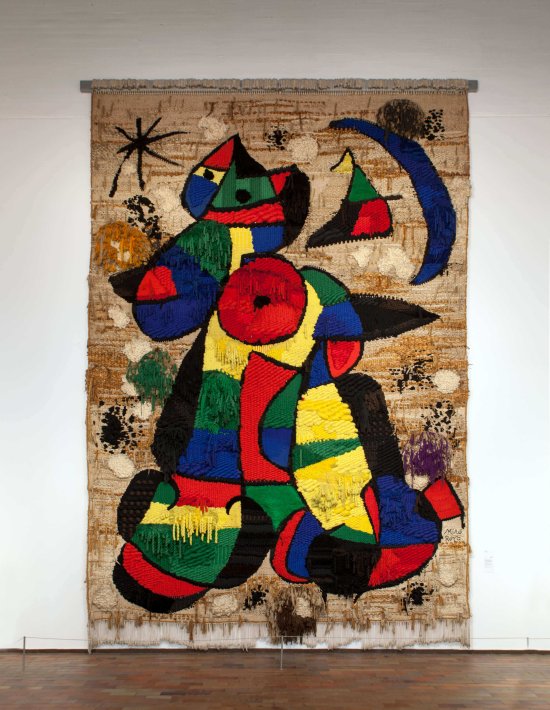 Follow this activity on social media
Tapestry Workshop
Saturdays 6 and 27 April 2019
In collaboration with: