Self-organization
Dates

—

Curated by

Antonio Ortega
Self-organization provides a genealogy of artists from the 1960s on who have been developing strategies to recover the authorship of their own narrative. The exhibition is also an attempt to understand recent art and confirm the current validity of these dynamics. It includes works of artists such as Esther Ferrer, Joan Hernández-Pijuan, Michelangelo Pistoletto, Sílvia Gubern, Cesare Pietroiusti, Jiri Kovanda, Henk Peeters or François Curlet.
The continuity of positions supporting the concept of self-organization could have its base in contextual conditions such as the drop in production costs and the institutional crisis. Many recent artistic efforts have adjusted themselves to this scenario in order to maintain their cultural activity by taking on a high level of risk and making a clear commitment to their time.
Self-organization is also associated with the artists' determination to not relinquish their work to an external interpretation, instead reclaiming control of what is probably their only capital: the desire to be in charge of their own production.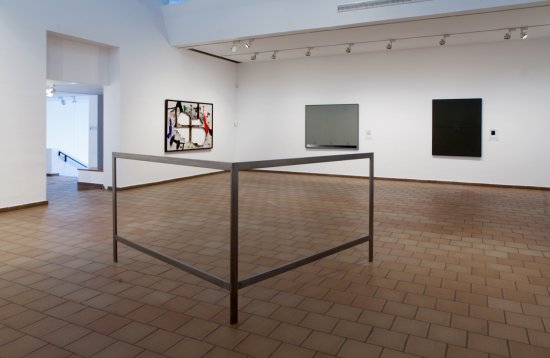 Follow this exhibition on social media
Free guided tour
Saturdays 25 of Februrary, 4 and 18 of March, 1, 15 and 29 of April, 6 and 20 of May
At 11 am in Catalan
At 12.30 pm in Spanish
Free participatory tour
Saturdays 11 and 25 of March, 8 and 22 of April and 13 of May at 11 am
Exhibition poster
Download the Self-organization poster and collaborate on the promotion of the exhibition.
Exhibition texts
Download the compilation of exhibition texts written by Antonio Ortega with Mariona Moncunill's footnotes.
In collaboration with: