Joan Miró. Women, birds, stars at Seoul
Venue
My Art Museum, MAMU, Seoul
Dates
29/04/2022 - 12/09/2022
With the collaboration of
My Art Museum, MAMU, Seoul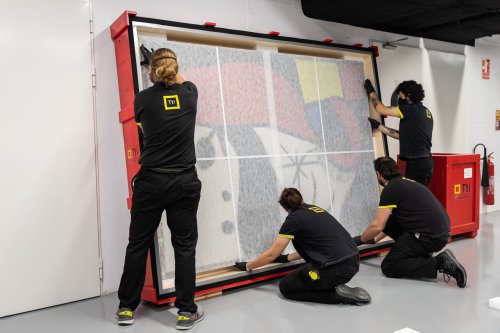 The Fundació Joan Miró presents Joan Miró. Women, Birds, Stars, a major exhibition of Miró's work at My Art Museum in Seoul.
Curated by Jordi Joan Clavero, Head of Public Programming and Education at the Fundació Joan Miró, the exhibition Joan Miró. Women, Birds, Stars includes sixty-three paintings, sculptures, drawings and prints by the artist belonging to the foundation's permanent collection and two private collections, plus a series of photographs by Joaquim Gomis, video material, and a public and educational program specially designed for this project.
In the works on display, visitors will discover Miró's imagination and his unique language of signs, as well as the way the artist experimented with a variety of techniques and materials and the new life he gave to everyday objects.
The exhibition is organised by the Fundació Joan Miró in collaboration with My Art Museum MAMU in Seoul and will be open to the public from 29 April to 12 September 2022.